For overseas
海外のお客様へ

Message from the President
As a venture company, our mission is to use new technologies and ideas to provide new value to society. Our activies are driven by the environmentally friendly 3 Rs of reducing, reusing and recycling.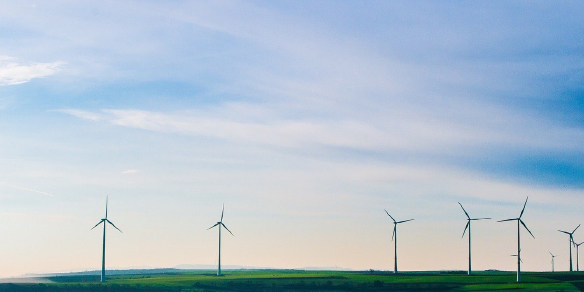 Reuse

Led by our vision of reusing Japan's superb technologies overseas we will continue our activities focused on reutilizing used semiconductor and LCD manufacturing equipment.
The data industry continues to exhibit tremendous growth and the expansion of the high-resolution display panel industry shows no signs of stopping. We will grow together with these dramatically changing industries.

Reduce,
Recycle

We have signed a biomass fuel supply agreement with a major Japanese power company.
This will be the start of our long-term paticipation in the renewable energy industry.
We will process palm kernel shell (PKS), a byproduct of the palm that is used to create palm oil in Southeast Asia, to be used as a biomass fuel in thermal power generators.
Unlike thermal power generation sources such as coal or gas, biomass fuel does not increase net CO2 so it is drawing more and more attension as an environmentally friendly form of renewable energy with a steady and reliable supply.
We began operations in 2011, and in May of 2020 entered our 10th year of business.
We are dedicated to providing our customers with even greater value. We will continue to seek to maximize our profits.
However, these efforts will be founded on integrity, moderation, and harmony, with an environmentally conscious business expansion framework.

PROXIMO is Spanish for "Next."
We do our utmost to work together with customers to develop their next business, think about the future, and contribute to society.
We look forward to your continuing guidance support.
October 1, 2020
President
Takeshi Nishiyama
Our Philosophy
Japan Proximo Inc. seeks to move the world through its innovative technologies and information.

We aim provide even greater value to our customers, and do our utmost to work together with customers to develop their next business, think about the future, and contribute to society.
Biomass fuel
We sell biomass fuel (PKS) from Malaysia and Indonesia to power producers and fuel users in Japan. Palm kernel shell (PKS) is an agricultural byproduct of the palm oil production process, and can be used as biomass fuel.
Biomass is one form of renewable energym like solar, wind, geothermal, and water energy. PKS has little moisture and a high heat value, so it is drawing a great deal of attension as a biomass fuel.
VIEW MORE
Semiconductor and LCD manufacturing equipment reuse
As part of our 3R (Reduce, Reuse, and Recycle) activities we contribute to the reuse of used manufacturing equipment. Used semiconductor and LCD manufacturing equipment created using exceptional Japanese manufacturing technology is reused overseas.
The growth of the data storage and communication fields is expected to drive greater growth in the semiconductor and electronic component industries. As new manufacturing technologies and new generations of manufacturing devices are developed, equipment replacement and production line consolifation and abolition generate a need for used devices. Used devices can be used to help keep costs down while producting short turnaround time when manufacturing products in their growth or maturity phases.
We use our many years of experience to offer integrated services that include everything from equipment adjustment to disassembly, shipping, and delivery such as when migrating production lines.
VIEW MORE
Company Profile
Name
JAPAN PROXIMO INC.
Board
President & CEO Takeshi Nishiyama
Director Yuji Suzuki
Address
2-20-11 Ishikawa-cho Ota-ku
TEL
+81-3-3748-0311
Established
May 2nd, 2011
Business Contents

Biomass fuel sales and coal ash recycling
Used Semiconductor and LCD manufacturing equipment sales

Business partner
Singapore
WWG Technologies Pte Ltd.
107 Gul Circle, Singapore

Tofu Denshi (Kunshan) Co.,Ltd.
No.196 Mantang Road, Penglang Town Kunshan City,
Jiangsu, China
Access
Tokyo

2-20-11 Ishikawa-cho Ota-ku Tokyo
145-0061 JAPAN
+81-3-3748-0311
China

TOFU DENSHI (KUNSHAN) CO.,LTD.
NO.196 MANTANG ROAD, PENGLANG
TOWN KUNSHAN CITY, JIANGSU, CHINA
Singapore

WWG Technologies Pte Ltd.
Add: 107 Gul Circle, Singapore
CONTACT US